WiFi Solutions For Your Home
Improve Coverage & Speed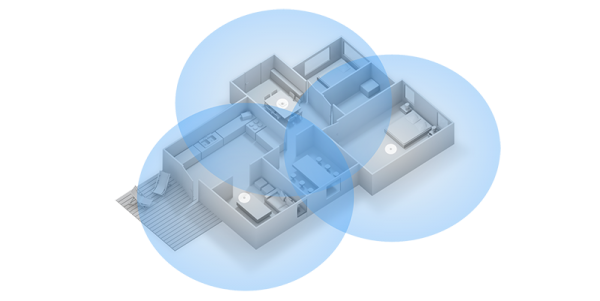 You want the most coverage possible while still having lightening fast speeds. Unfortunately, the wifi signal from your Internet Service Provider will not reach all the rooms in your house. This leads to coverage issues and slow speeds when you need it the most.
If you have problems with your Wifi signal or internet access on your devices are slower then normal it's time to optimize your coverage and speed. Fill out the form below and one of our support staff will contact you to setup the next steps.
Meshed Networks
One of the best ways to ensure wifi coverage is using a "Meshed Network". A meshed network will seamlessly extend and strengthen your WiFi network to cover dead zones, increase signal strength and boost performance for wireless devices.
Have smart devices such as light switches, bulbs, thermostats and door locks but they can't connect to your network? Meshed networks can provide the signal strength and performance you need so you can always access your devices remotely.